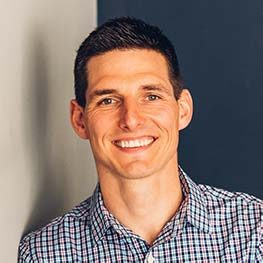 Chiropractor
Frank Koch D.C.
Dr. Frank was born and raised in Litchfield, MN. He graduated from Litchfield High School, where he was an active participant in wrestling. He completed the bulk of his undergraduate education at the University of Southern Maine and the University of Minnesota Duluth.
He graduated from the University of Minnesota Duluth with a degree in Exercise Science. He continued his education at Northwestern Health Sciences University. Frank's chiropractic training has included various diversified techniques. Frank has had special interest in researching biomechanics, physiology, and sports science. He has attended numerous seminars and advanced studies in these areas.
Dr. Frank loves spending his free time in the outdoors. He especially enjoys fishing, hunting and traveling with his wife, Brittany.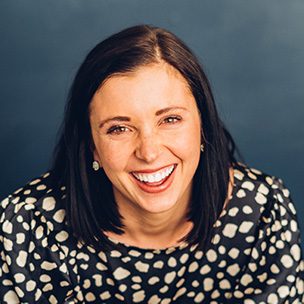 Chiropractor
Brittany Koch D.C.
Hi I'm Dr. Brittany and I'm a small town girl who loves Chipotle, working out and gushing over birth stories. On the weekends, I can be found spending time with my family on the lake, outdoors or planning our next adventure. Dr. Frank and I have two spicy little boys that run our lives and keep us reaching for more coffee! 🙂
Passionate is an understatement when it comes to how I feel about pregnancy and the birth world. Being adjusted throughout both of my pregnancies, I was able to FEEL the benefits of prenatal chiropractic and fortunate to have two amazing home birth experiences. I want every woman to feel empowered during her pregnancy, no matter where she chooses to birth.
I am certified in Webster Technique and also a member of ICPA (International Chiropractic Pediatric Association). I joke that I am a student for life and will never stop expanding my knowledge base, especially in prenatal and pediatric care.
Mary Johnson
Mary was born and raised in the town of Elk River, Minnesota. In her zest for adventure, she moved to Paynesville with her 3 children. This is where her family grew to include a wonderful husband and a total of 4 kids and 2 dogs. Spending time with family and friends is one of Mary's greatest joys in life. Some of her other hobbies include; hunting, fishing, crafts, as well as gardening.
Hannah Dockendorf
Hannah is a city girl who fell in love with a small town guy and married him! She lives in Watkins, MN with her wonderful husband, two beautiful daughters, and a variety of energetic animals. She graduated from St. Cloud State University with a degree in Community Health. From there, she went on to work for local Public Health and a large health system over the course of seven years before joining the Litchfield Chiropractic Center team!
Hannah is passionate about helping others grow their understanding of health and wellness and what it means to truly care for your body through life. She enjoys spending time with her family and friends, getting involved with her local church family, listening to true crime podcasts, and eating a delicious home cooked meal. Hannah strives to always see the best in people and encourages others to remember that we never know what battles each other face, so choose kindness.
Monday
9:00am - 12:00pm
2:00pm - 5:00pm
Tuesday
9:00am - 12:00pm
2:00pm - 5:00pm
Wednesday
9:00am - 12:00pm
2:00pm - 5:00pm
Thursday
9:00am - 12:00pm
2:00pm - 5:00pm
Friday
By Appointment
Saturday
Closed
Sunday
Closed